Our Staff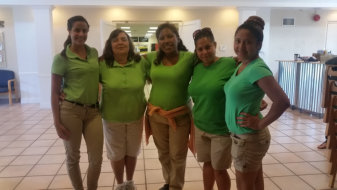 The staff and teachers here at Children's Nest Preschool are fully equipped, trained and qualified. They are all professional and experienced individuals in the field of childcare and early childhood education. Some even have experience working with children for decades now!
Our Staff Screening Process
Level II Background Screening
Certification of First Aid and CPR
20 in-service hours per year
Continuing Education Plan
40 clock hours childcare training Plus 5 (Literacy)
Personal Interviews
Reference Checks
Ongoing Performance Assessments
Attestation of Good Moral Character
We, at Children's Nest Preschool, will provide endless opportunities to give your child the greatest experience and services suitable for their developmental growth.
Meet the Staff
Marisol Pantoja
K 3/4s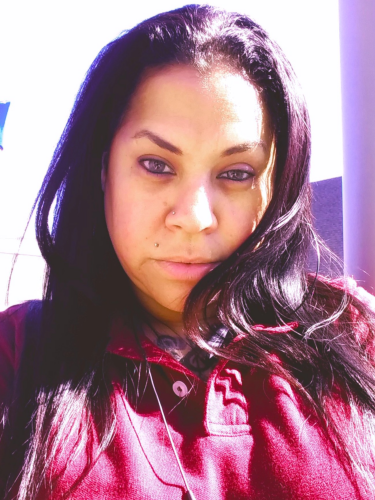 Hello, my name is Ms. Marisol. I have been teaching for 18 years. I took Early Childhood Education while in high school and fell in love with the children and the field. I am thrilled to be at Children's Nest where I have been working now for 3 plus years. I have experience with all ages. I found that I love working with children and would not have it any other way!
I have a 20-year-old daughter that I love to the moon and back. She is now in her 2nd year in college. My favorite color is green and one of my favorite hobbies is art. It takes a big heart to shape little minds.
Midalys Hector
Server/Substitute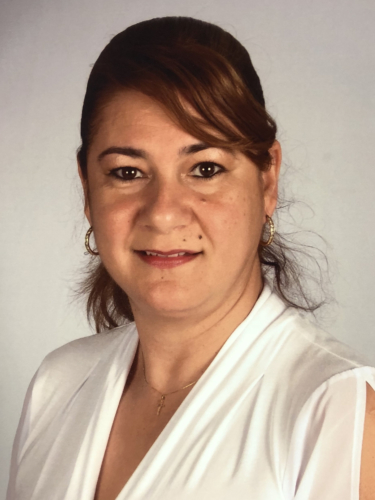 Hello, I am the server and substitute here at Children's Nest. I moved here from Cuba 10 years ago and began working here 3 years ago. I am the parent of two birds who just made me a grandmother. I am the one who keeps "The Nest" clean. My husband, Guillermo, is now also employed by Children's Nest to help transition the classrooms on Monday morning.
I love the working environment here.
Mariela Johnston
Director and Pre-Kindergarten Teacher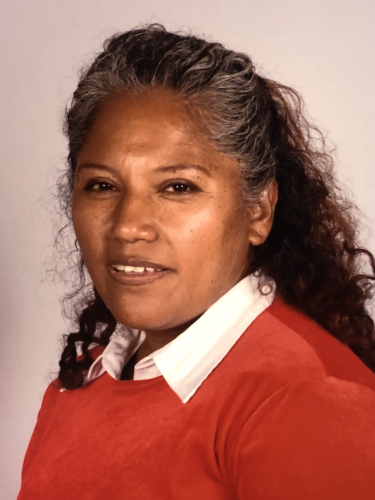 Hello to all my parents out there. As many of you know I have not always been in childcare. I have previously been in corporate management predominantly working with staff/employee development for many years before finding what I believe is my true calling. In 2003, I took a position working with Headstart and believe me it was rough and tough and everything else in between. But I found my niche. I found that I was naturally good at it.
I have three basic goals with Children's Nest:
To be able to give parents, the confidence and self-assurance that you are leaving your children with family.
To ensure that your child has the self-esteem, resilience and knowledge to know that they can be whomever they choose to be and it is not predestined by society.
To encourage professional and personal growth amongst my staff.
I am very grateful that you have entrusted your most precious treasures to Children's Nest. Teaching is one of the most complicated jobs today. It demands broad knowledge of subject matter, curriculum and standards. Our goal is to enthuse and fill every child with a lover for learning.
Greg Johnston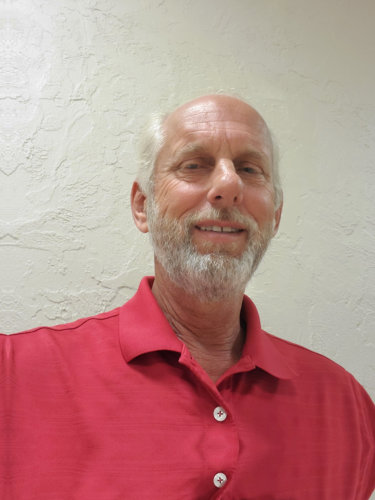 Hello! My name is Mr. Greg and I cook the food for the children. I was born in Los Angeles and served in the army for 4 years. I went to USF and received my bachelors in Psychology and masters in Linguistics. I substituted in Manatee County as well as taught over seas. Mrs. Johnston and I have been married for 26 years and counting. We have have 4 kids: Jereme, 25, our oldest, is a 1st LT in the army; Silas, 20, is working and currently enrolling at SCF; Halleigh, 16, is a junior in high school at SCFCS taking college classes and Zechariah, 15, is a freshman in high school at SCFCS. In my pastime I enjoy cooking, reading, and spending time with my kids.
Rosana Cress
Assistant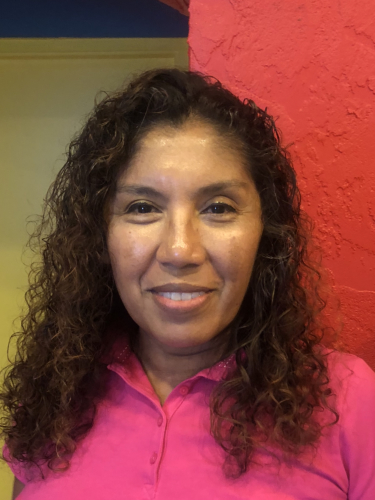 Hello parents, my name is Rosana Cress or Mrs. Cress! I have three beautiful children, two in high school and the oldest is about to graduate college as an elementary school teacher. I have been working in childcare for the last 15 years as a teacher and a director. I retired about 3 years ago and continue to go in and assist at Children's Nest. Ms. Rosana Cress recently opened up her own preschool, Children's Nest 2, at 600 7th Ave West, Palmetto, Florida. If you wish to contact her, her contact number is 941-479-7789. She accepts ages from infants to VPK. I wholeheartedly recommend her to anyone in the Palmetto area!
Denise Coney
Toddler Floater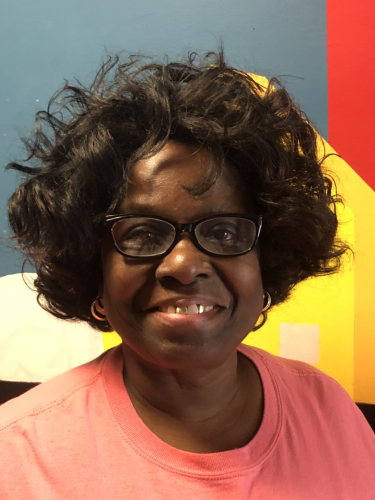 My name is Denise Coney and I am the second of eleven children consisting of five girls and six boys. I was born on December 31, 1956 in Dublin Georgia. I have one child, Monique Burns and live with my grandchildren.
I moved to Manatee county after Hurricane Andrew came through and devastated Miami. I have no regrets moving here because through that move I began to walk closer with the Lord. I have been working with children for over 20 years and its has been a rewarding experience. I love the staff and children I work with. Through all my experiences, I knew that I had a purpose in life and that was to be a role model in young children's lives, teaching them, working with them and watching them grow. I have my certificate in Early Childhood Development and continue even at this age to grown professionally.
Dyamante Williams
Potty Training Two's
Hello, my name Dymond Williams. A Florida native, born and raised right here in Bradenton. I have one daughter, named Elexsis Marie, who is now in Heaven. She was born with a rare brain disorder called Hydranencephaly. I have been with Children's Nest since May 2019. I started as the Summer Camp Program Director and teacher. I absolutely enjoyed being able to start off in that group, it was definitely an exciting adventure. I filled in as PreK's sub for a few weeks for Ms. Amber and now I am super excited to start my own class!! I have worked previously in a church preschool setting in the past for a total of a year and a half back in 2007. I had about 6 months in each age group from the 1yr old class up to the 4yr old class. After that I went back to be a stay at home mom with Lexsi as her medical needs increased. After she passed in 2013, I took a teacher's assistant position at an Autistic and Behavioral school in Lakewood Ranch in the medically fragile/infant class for the first school year. I continued as a teacher during summer school in a behavioral class with PreK aged kids. The next school year I started as a co-teacher in the Kindergarten class for the first half of the school year and then gladly took an offer to be a teacher's assistant in the school's non-verbal communication class where I was opened up to a great world of learning the way we can and do communicate without words only using ASL or a communication device. I took a short break from there before accepting my position here at Children's Nest. Now I am thrilled to get to know each of your children and helping them progress in this crucial time of development!
Yadira Gomez
K 2/3s Teacher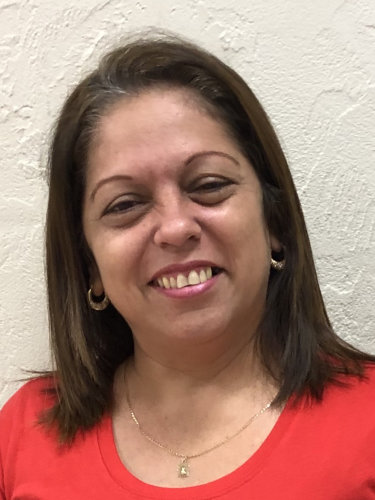 Let me introduce myself, my name is Yadira Gomez. I am 43yrs old with 2 big girls and a granddaughter. I graduated at the age of 19 as a teacher in Cuba and taught elementary school there for over 20 years. I have over 24 years of experience working with children at the elementary school level, preschool level and VPK. I moved to the states in 2016 and completed college courses for my CDA as well as my VPK credentials. My English is a bit rusty and I am still working on it, but it does not stop my teaching the children all they need to know in order for them to be successful not just in my classroom but as they move on to Ms. Marisol's K ¾'s. I received my Early Childhood training in Ft. Lauderdale and just recently moved to Bradenton. I worked as a VPK teacher at ABC Daycare and Learning Center for 3 years prior to moving to Bradenton and now finding this great family here at Children's Nest of Manatee. Should you have any questions, please feel free to stop by my class….but please also keep in mind that repeated interruptions while I am running my class makes my teaching ineffective as children require lots of attention. As soon as our eyes are away from them…they tend to forget the rules!
Tracy Ann Charles
Pre-kindergarten teacher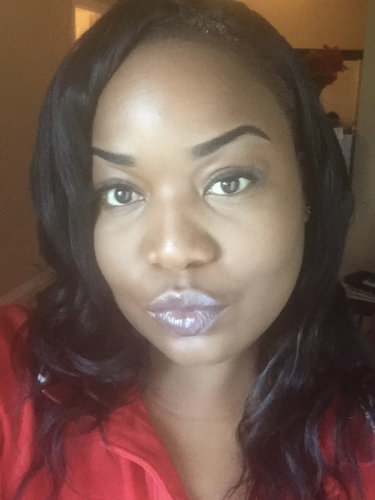 Hello parents, my name is Tracy Ann Charles and I am the Pre-K teacher at Children's Nest. I was born in the beautiful island of Jamaica where I worked as an English teacher for two years before migrating to the US. My love and passion for children led me to continue in the teaching field where I taught in preschools for several years. My journey with Children's Nest started in 2017 where I worked as the K 2/3's teacher. A year later, I took a short break from the preschool but I am ecstatic to return to the family as the Pre Kindergarten teacher. "A child's life is like a piece of paper on which everyone leaves a mark". With that being said, I am strongly motivated to be a crayon that leaves impressionable marks on every child who enters my classroom. I will give them the root to grow and the wings to fly as I believe that "inside every child is a rainbow ready to shine".