Our Staff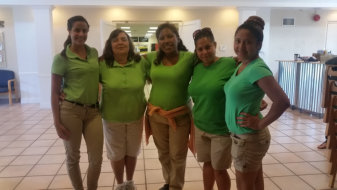 The staff and teachers here at Children's Nest Preschool are fully equipped, trained and qualified. They are all professional and experienced individuals in the field of childcare and early childhood education. Some even have experience working with children for decades now!
Our Staff Screening Process
Level II Background Screening
Certification of First Aid and CPR
20 in-service hours per year
Continuing Education Plan
40 clock hours childcare training Plus 5 (Literacy)
Personal Interviews
Reference Checks
Ongoing Performance Assessments
Attestation of Good Moral Character
We, at Children's Nest Preschool, will provide endless opportunities to give your child the greatest experience and services suitable for their developmental growth.
Meet the Staff
Karina Grimaldo
Infant/Toddler Teacher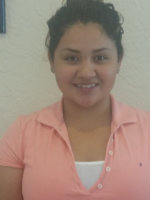 I was born and raised in Clewiston, FL. I have lived in Bradenton for about 2 1/2 years. I am the latest addition to Children's Nest. I have done Resident Assistant/Medical Technology work for about two years prior to starting at Children's Nest. I am currently in the process of completing my 40 + 5 hours so I can have my Early Childhood Certificate and be a viable part of your child's life. I love working with children, playing and reading to them! I am extremely excited on this new journey that I am embarking on and so happy to be your child's teacher. Should you have any questions or concerns, Please do not hesitate to come see me.
Marie Johnson
Toddler Teacher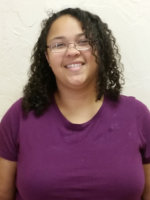 My name is Marie Johnson. I have been a professional educator for over seven years; which includes tutoring, student teaching in elementary schools and being a professional Early Childhood Educator. I hold a Double Bachelors degree in Spanish and Liberal Studies with an emphasis in Bilingual Education. I also have a Triple Associates degree in Language Arts, Liberal Studies, and Theology. I believe that in order for me to teach to the best of my ability and to provide a rich learning environment to my students, I need to keep current in the education world. I attend different workshops that are focused on child development, behaviors and activity enrichment. My educational goals currently are to receive a Staff Credential, Directors Credential and Florida Teaching Credential. At some point I would like to get my Master's in Education. My philosophy is to enable all children to foster independent learning skills, to be an active citizen in both the classroom and the community. By working together cooperatively, teachers, parents, students and our community, we can achieve this goal. By serving as role models for the children, we can enhance their desire to learn and their ability to develop cognitively, physically, and emotionally. On a more personal note, I am married, my husband and I have been married for four years but we have been together for fourteen years. We currently don't have any children, but I consider all the children I teach part of my family. I want to personally thank you for allowing me to be part of your family, and know that your little treasures are my treasures as well.
Lieter Ruano
Two Year old Teacher
My name is Lieter Ruano, I was born in Cuba and came to the states in 2011. After a few years of hard effort and study, I finally mastered the language. I've been working at Children's Nest for almost two years; during this time I have won the affection of my children and the respect of my co-workers. I started working with the toddlers and now I am with the older twos. I was recently promoted as assistant director. I have my 40 + 5 hours certificate. I would love to continue my studies in Early Childhood Education and work at Children's Nest Preschool because I love my job and as always I will give my best to my little ones.
Brandi Vance
Potty Training Two Yr old Teacher
My name is Brandi Vance. I was born in West Virginia, but resided in Ohio until my parents relocated to Gainesville, Fl (go Gators) when I was only 7 months old. My mother moved to Bradenton where I did my senior year at Braden River High School. My daughter, Jordin was born in 2012. She is my pride and joy!!! I have been a part of child care and teaching for 6 months. I absolutely love this, it is my dream job and I plan to go back to college and expand on this dream.
Marisol Pantoja
Preschool Teacher (3's)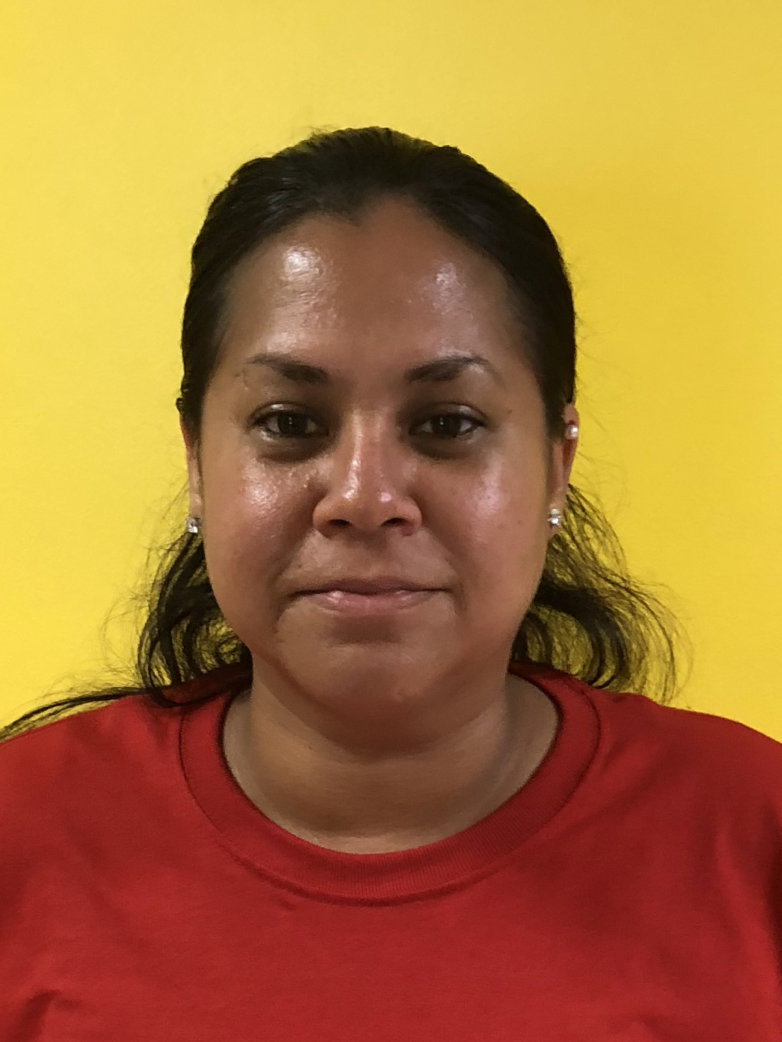 My name is Marisol. I have been working in the Early Childhood Field for over ten years! I have worked with all ages. I love being a part of their daily life, teaching and educating them. It brings a smile to my face. I just love kids! I have a beautiful 17 year old daughter born and raised here in Florida. I graduated from Bayshore High School in 1998. I have been working at Children's Nest for almost 4 months and I am very content with my job and my kiddos!
Jody Alvarez
Preschool Teacher (4's)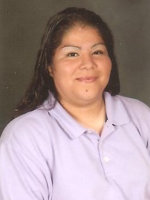 Hi my name is Jody Alvarez. I am the 3 and 4's teacher at Children's Nest. I have been with Children's Nest 4 plus years now and I have grown to love the center, staff, its children and families. I have been in Early Childhood Education for about 15 yrs. starting back in high school as we had a preschool on campus. I will be starting the T.E.A.C.H Program this summer and am looking forward to furthering my education and earning a degree in Early Childhood Education. The greatest joy from working with children is that, children for the most part are happy. They find laughter in the most simplest of things. They forget so easily when something has upset then and the smile returns to their faces very quickly. Their carefree life and young heart keeps an aging woman like me feeling as young at heart as them. I have two beautiful children, Rosaih, who is 15 and will be a 10th grader this coming year at Bayshore High School and Rikleme, who most of you know as Riki. He will be in 1st grade this upcoming year. I enjoy spending time with my family and am a very family oriented person. I am looking forward to another great year with the children, and have many new and exciting things in store for them!! If you have any questions or concerns, please do not hesitate to ask Ms. Jody!
Briceida Rodriguez
Part Time Substitute Teacher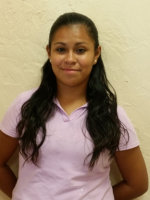 My name is Briceida Rodriguez and I have worked in child care for about 1 year and 3 months. I am currently finishing high school and I am part of the TAPP program. The TAPP program helps greatly, with childcare for my son while I'm in school and at work. Although very young, I'm very proud and happy to say I am a mother, a wife, a student, and a part time substitute teacher at Children's Nest Preschool. Ever since I started working with children, all ages, from babies to school agers, I've learned that there's much more than just being a childcare provider/teacher to them. I've learned that we are the people who spend the majority of the day with them; therefore we are like the second set of parents they have to teach them as much as we can about life and many more things that are essential to a child's first few years of life. My goal is to help them learn, and strive in ALL aspects, while having fun. I have enjoyed working with wonderful children of all ages, not only because I feel great satisfaction when they learn something new each day, but because they teach ME something new each day I spend with them; and I'm looking forward to many more such opportunities.
Pat Provett
Opener and Substitute Teacher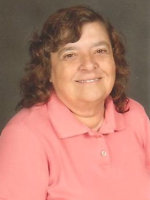 My name is Patricia Provett. I am originally from Massachusetts but have been in Florida since 1978. I have 3 children and 4 grandchildren. I have been in childcare for 27 years with the last 7 years at Children's Nest. I have a Bachelor of Arts degree from the University of South Florida. My objective for teaching is to teach to your child's potential with lots of hands on experience.
Mariela Johnston
Director and Pre-Kindergarten Teacher
Hello to all my parents out there. As many of you know I have not always been in childcare. I have previously been in corporate management predominantly working with staff/employee development for many years before finding what I believe is my true calling. In 2003, I took a position working with Headstart and believe me it was rough and tough and everything else in between. But I found my niche. I found that I was naturally good at it.
I have three basic goals with Children's Nest:
To be able to give parents, the confidence and self-assurance that you are leaving your children with family.
To ensure that your child has the self-esteem, resilience and knowledge to know that they can be whomever they choose to be and it is not predestined by society.
To encourage professional and personal growth amongst my staff.
I am very grateful that you have entrusted your most precious treasures to Children's Nest. Teaching is one of the most complicated jobs today. It demands broad knowledge of subject matter, curriculum and standards. Our goal is to enthuse and fill every child with a lover for learning.